2022 Fashion Mall Chinese New Year Celebration
Fashion Mall invited ICCCI to celebrate the Chinese New Year on February 26, 2022. 
ICCCI has performed the half an hour lion dance and dragon parade along with ICCCI Show Group, Youth Group, Dance Group, and Taiji Group. They performed Dance Drunk Spring Breeze, Butterfly in Rain, The EVEd, Erhu Music of The Moon Represents My Heart, Pair Wudang Taiji 49 Forms, and Yoyo show respectively.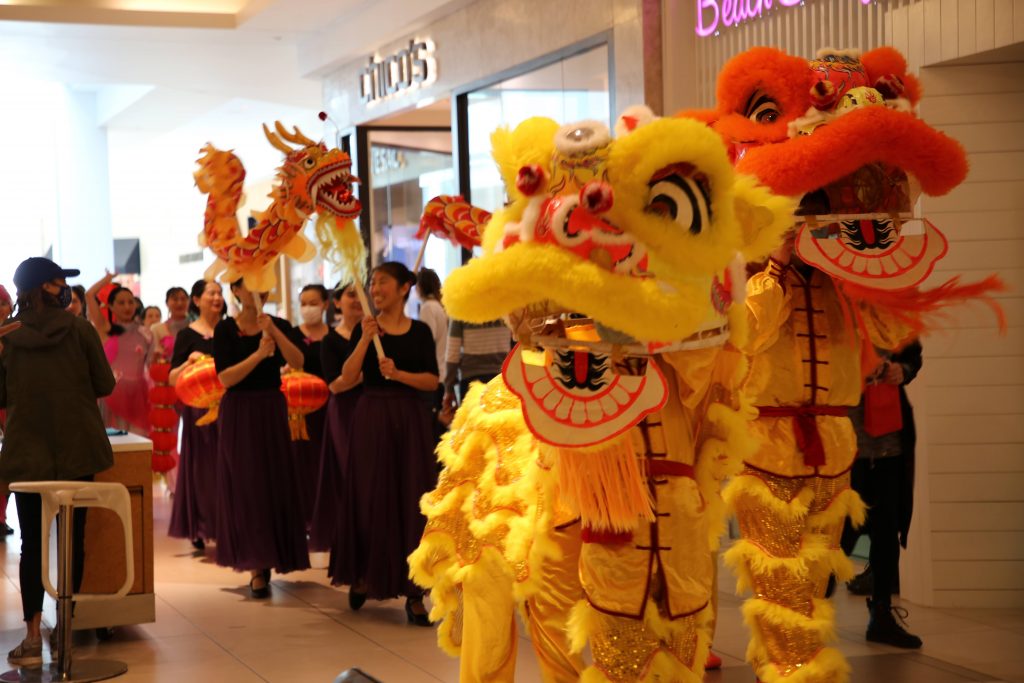 2022 Fashion Mall Chinese New Year Celebration